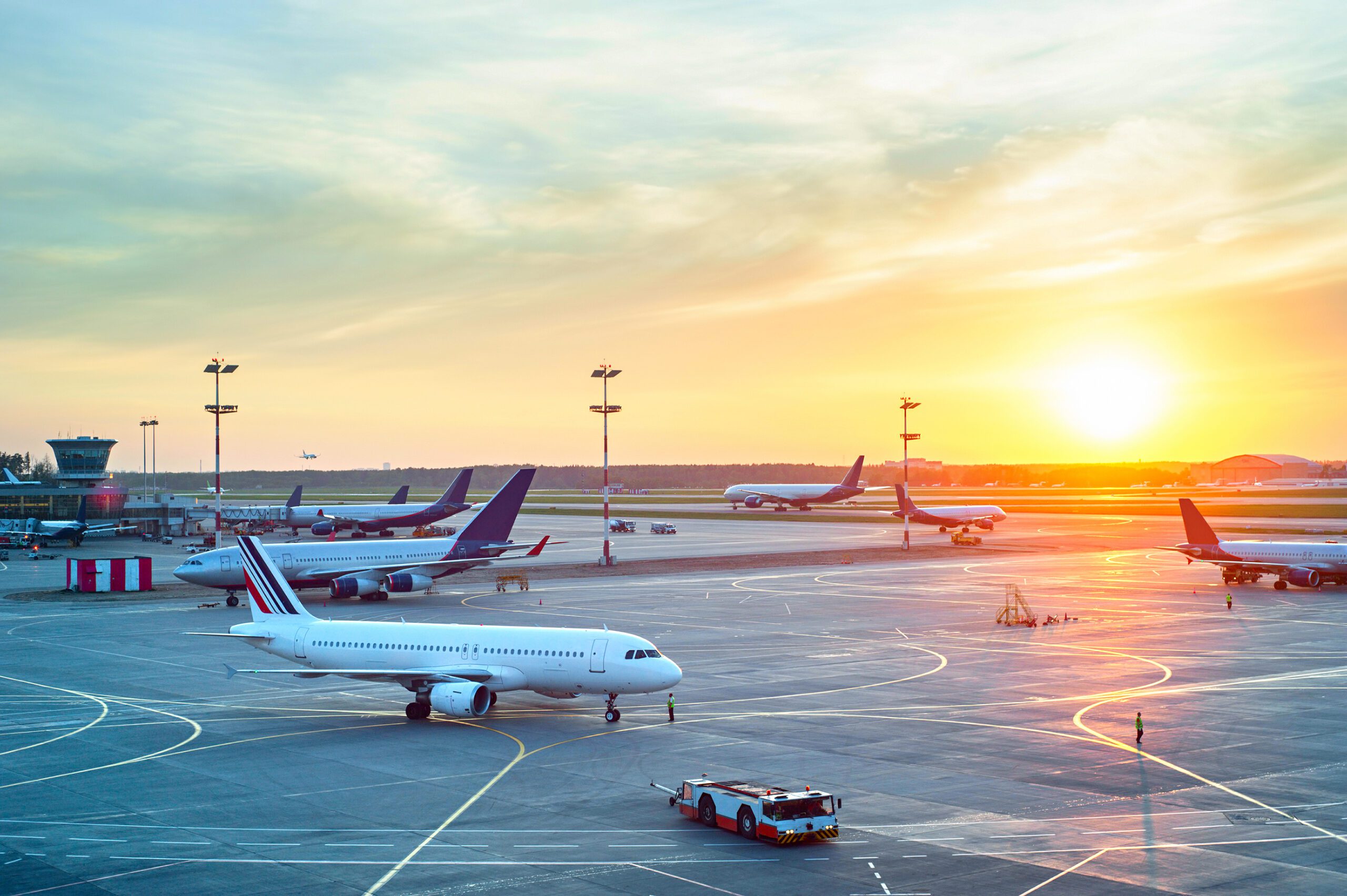 Gatwick Airport
Data collection and tenant billing to enhance billing accuracy and reporting.

Gatwick Airport (GAL) is the second largest airport in the UK. With 56 airlines currently operating regularly from Gatwick along with a range of retail outlets, commercial offices and outsourced airport services.
Tenants use electricity, gas and water that is paid for by GAL directly. A network of over 3,000 sub-meters monitor this usage.
GAL were looking for a partner that could implement a thorough programme of sub-meter data collection, supported by additional meter installations and associated energy management services.
Background
Gatwick Airport (GAL) has a large portfolio of tenants that occupy space on the airports estate. GAL were looking to work with one company to reliably collect, manage and publish their metering data. The key focus was to increase the accuracy of their energy data to allow GAL to provide tenants with both accurate billing and improved energy reporting.
Solution
Using specialist energy management software, Inspired compiled a database of GAL's meters and associated tenant data.
Scheduled meter reading collections were implemented along with AMR data imports from upgraded sub-meters.
Data collected from meter readings is used to calculate tenant consumption and converted into billing files using GAL's contract rates.
Consumption, HH demand profiles and invoice data is made available to both GAL and their tenants via our online energy management dashboard.
cost savings
---
Multi-Site portfolio management
---
Tenant billing
---
500 panel meters
---
3,000 sub-meters
"It is vitally important to me to have access to quality metering data. Inspired have been pro-active in delivering this."

Martin Bilton, Engineer Manager
Outcome
GAL are benefiting from Inspired's bureau services, metering solutions and optimisation Services:
Multi-site portfolio management
Proactive management of GAL's utility and tenant portfolio.
Meter reading
Introduced a meter reading app and placed smart tags on GAL's meters to enable them to be read quickly and accurately.
Data from the app is validated against previous readings to ensure it is correct before invoices are generated.
AMR data and register reads are collected on a day plus one basis.
Manage all aspects of the AMR process, from installation, commissioning, SIM contracts and fault investigations.
Energy Management Software (EMS)
Access to tenant data and invoices for all sub-meters.
Reports available to display cost and consumption.
Tools for the management of AMR data and meter readings are available.
Optimisation services
Site surveys were carried out to assess usage within unmetered areas.
New sub-meter installations were arranged in unmetered areas.
Results
GAL now have access to complete and accurate data for their sub-metered estate and tenant portfolio.
Old meters due replacement were identified and added to the metering installation programme.
Efficiency savings have been made through the ongoing project management of site operations for new meter installations, meter upgrades, meter readings and reporting.
Unbilled tenanted areas and tenants who were not paying the correct amounts were identified and revenue was recovered.
View more case studies
Explore more of our client case studies to see how we're helping companies across the UK transition to net-zero carbon and manage their response to climate change.